The Best Grooming Tools and Techniques for Dealing with Shedding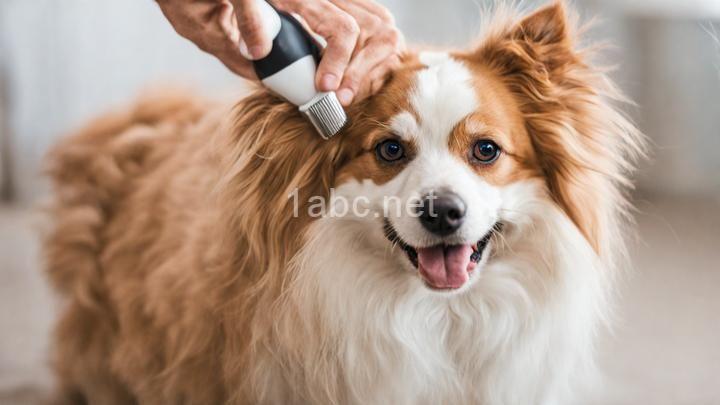 Introduction:
Hey there, fellow pet lovers! We all know that our furry friends bring us so much joy, but let's be honest - dealing with shedding can be a real hassle. From finding hair on every surface to constantly cleaning up after our pets, it can sometimes feel like a never-ending battle. But fear not, because today we're diving into the world of grooming and exploring the best tools and techniques to tackle shedding head-on!
Section 1: Understanding Shedding
Before we delve into the magical world of grooming, let's take a moment to understand why shedding happens in the first place. Shedding is a natural process that allows our pets to get rid of old or damaged hair and make way for new growth. Different factors, such as breed, age, and overall health, can influence the amount of shedding a pet experiences.
For example, some breeds, like Siberian Huskies or German Shepherds, have a double coat that helps them adapt to different temperatures. As a result, these breeds tend to shed more than others. Additionally, hormonal changes, such as those during pregnancy or after giving birth, can also contribute to increased shedding in female pets.
Now that we have a better understanding of why shedding occurs, let's explore the benefits of regular grooming in managing this furry situation. Regular grooming not only helps to remove loose fur but also stimulates the production of natural oils, which keeps your pet's coat healthy and shiny. Moreover, it gives you an opportunity to bond with your pet and keep an eye out for any skin issues or abnormalities.
Section 2: Essential Grooming Tools
Alright, it's time to get down to business and explore the essential grooming tools that will help us conquer the shedding battle. First and foremost, let's talk about brushes. A good brush is a pet owner's best friend when it comes to managing shedding. There are different types of brushes available, so it's important to choose the right one for your pet's coat type.
For pets with short hair, a bristle brush or a slicker brush works wonders in removing loose fur and keeping their coat looking sleek. On the other hand, pets with long, flowing locks require a brush with longer bristles or a comb to prevent matting and tangles.
If you have a pet that sheds excessively, you might want to consider investing in a deshedding tool. These tools are specifically designed to remove the undercoat, which is responsible for the majority of shedding. They work by gently removing the loose fur without damaging the topcoat, leaving your pet looking fabulous and your furniture fur-free!
Lastly, let's not forget about the magic of deshedding gloves. These nifty gloves not only help to remove loose fur but also provide a soothing massage for your pet. Simply slip on the gloves and run your hands through your pet's coat - it's like giving them a spa day right at home!
Section 3: Effective Grooming Techniques
Now that we have our trusty grooming tools ready, it's time to learn some effective grooming techniques to minimize shedding. The key to successful grooming is patience, positivity, and making it an enjoyable experience for both you and your pet.
Start by gently brushing your pet's coat in the direction of hair growth. This helps to remove loose fur without causing any discomfort or skin irritation. If you encounter any tangles or mats, use a comb or your fingers to gently work them out. Remember, it's important to be gentle and avoid pulling or tugging on your pet's fur.
Another important tip is to brush your pet regularly. This not only helps to control shedding but also prevents mats from forming. Aim for a grooming session at least once a week, but adjust the frequency based on your pet's shedding patterns.
If you have a pet that is particularly sensitive to grooming, try breaking down the grooming sessions into shorter intervals. Gradually increase the duration as your pet becomes more comfortable. And don't forget to reward your furry friend with treats or praise for their cooperation!
Section 4: Additional Tips for Managing Shedding
While regular grooming is the foundation for managing shedding, there are some additional tips you can incorporate into your routine to further reduce shedding. One of the most effective ways is to maintain a healthy diet for your pet. A diet rich in essential fatty acids, such as omega-3 and omega-6, promotes a healthy coat and reduces excessive shedding.
Regular bathing is also important in managing shedding. Use a shampoo specifically formulated for shedding control, as these products help to loosen and remove dead hair. However, be cautious not to over-bathe your pet, as this can strip their coat of natural oils and cause dryness.
If you find that shedding is still a persistent issue despite your best efforts, it's always a good idea to consult with your veterinarian. They can provide personalized recommendations and may suggest specialized shampoos or supplements that can help manage excessive shedding.
Conclusion:
Congratulations, pet parents! You've made it to the end of our shedding survival guide. We've explored the reasons behind shedding, discussed essential grooming tools, and learned effective techniques to keep shedding at bay. Remember, regular grooming is not only beneficial for managing shedding but also promotes a healthy bond between you and your furry friend.
So, arm yourself with the right tools, approach grooming with patience and positivity, and watch as your pet's shedding becomes a manageable task. With a little extra love and attention, you can keep your pets looking fabulous and your homes fur-free! Happy grooming, everyone!
FREQUENTLY ASKED QUESTIONS
How often should I groom my pet to deal with shedding?
To effectively deal with shedding, it's essential to groom your pet regularly. The frequency of grooming depends on the type of pet you have and their specific grooming needs. Generally, dogs and cats should be groomed at least once a week to keep their coats healthy and minimize shedding. However, some breeds with longer or thicker coats may require more frequent grooming, such as every few days or even daily.Regular grooming helps remove loose fur and prevents it from accumulating in your home. Brushing your pet's fur not only reduces shedding but also helps distribute natural oils, promoting a healthy coat. Additionally, it allows you to check for any skin issues, tangles, or mats that require attention.
Besides brushing, other grooming tasks like bathing, nail trimming, and ear cleaning should also be included in your pet's grooming routine. The frequency of these tasks varies depending on your pet's breed, activity level, and individual needs. It's best to consult with your veterinarian or a professional groomer to determine the most suitable grooming schedule for your furry friend.
Remember, regular grooming not only helps manage shedding but also strengthens the bond between you and your pet. So, make it a pleasant and enjoyable experience for both of you!
What are the best grooming tools for dealing with shedding?
When it comes to dealing with shedding, there are several grooming tools that can help you effectively manage your pet's fur. One of the best tools for this purpose is a slicker brush. Slicker brushes have fine, short wires close together that effectively remove loose hair and tangles from your pet's coat. They are especially useful for longer-haired breeds or pets with thick fur.Another great tool for shedding is a deshedding tool or a shedding blade. These tools are designed to remove the loose undercoat and reduce shedding. They typically have a long, toothed edge that can be used to gently remove the loose hair without causing any discomfort to your pet.
If your pet has a shorter coat, a rubber grooming glove can be a fantastic option. These gloves have rubber bristles on the palm and fingers, allowing you to gently massage your pet's coat and remove loose hair at the same time. Plus, most pets enjoy the sensation of being groomed with a glove.
For pets with sensitive skin, a grooming rake can be a gentle yet effective option. Grooming rakes have longer, rounded teeth that can help remove loose hair without irritating your pet's skin. They are also great for removing tangles and mats from your pet's fur.
Lastly, a grooming comb can be a versatile tool for managing shedding. Combs have tightly spaced teeth that can remove loose fur, tangles, and mats from your pet's coat. They are especially useful for pets with longer, thicker fur.
Remember, regular grooming is key to managing shedding. By using the right grooming tools and establishing a grooming routine, you can keep your pet's shedding under control and maintain a clean and healthy coat.
Can I use human hairbrushes on my pet?
Yes, you can use human hairbrushes on your pet, but it's important to consider a few factors before doing so. While human hairbrushes can work on certain pets, such as dogs with longer coats, it's essential to choose the right brush for your pet's specific needs. Pets have different hair textures and grooming requirements, so using the appropriate brush is crucial for their comfort and well-being.If you plan to use a human hairbrush on your pet, opt for brushes with soft bristles or pins to avoid causing any discomfort or injury. Avoid brushes with sharp or rigid bristles, as they can scratch your pet's skin. Additionally, make sure the brush is clean and free of any hair or residue to maintain hygiene.
Keep in mind that some pets may require specialized brushes designed specifically for their coat type. For example, certain breeds of dogs or cats may need slicker brushes or de-shedding tools to effectively remove loose fur and prevent matting. It's always a good idea to consult with a professional groomer or veterinarian to determine the most suitable brush for your pet.
Remember to approach brushing your pet with patience and care. Regular grooming sessions can help keep your pet's coat healthy, prevent tangles, and promote bonding between you and your furry friend. So, go ahead and use human hairbrushes on your pet, as long as you choose the right brush and consider their individual needs.
How should I groom my pet to reduce shedding?
To reduce shedding in your pet, there are several grooming techniques you can try. Regular brushing is essential to remove loose fur and prevent it from accumulating around your home. Choose a brush that is suitable for your pet's coat type, such as a slicker brush or deshedding tool.When brushing, start at the head and work your way down to the tail, following the natural direction of the fur. Be gentle and take your time to ensure a comfortable experience for your pet.
Bathing your pet regularly can also help reduce shedding. Use a mild shampoo specifically formulated for pets, as human shampoos can be too harsh and strip their natural oils. Rinse thoroughly to remove all traces of shampoo, as residue can cause itchiness and further shedding.
Additionally, maintaining a healthy diet is crucial for a pet with excessive shedding. Ensure their food is rich in essential nutrients, such as omega-3 fatty acids, which promote a healthy coat and skin. Consult with your veterinarian to determine the best diet for your pet's specific needs.
It's important to note that some shedding is normal for most pets, especially during seasonal changes. However, if you notice excessive shedding or other signs of discomfort, it's best to consult with your veterinarian. They can assess your pet's overall health and provide personalized recommendations to address the issue.
Keywords:
The best grooming tools and techniques for dealing with shedding qui, best horse shedding tool, horse shedding blade, how to stop dog shedding home remedy, best anti-shedding products for dogs, how to use a horse shedding blade, rubber horse shedding tool, horse shedding block