Creating a Safe and Stimulating Environment: What to Expect from a Quality Family Child Care Provider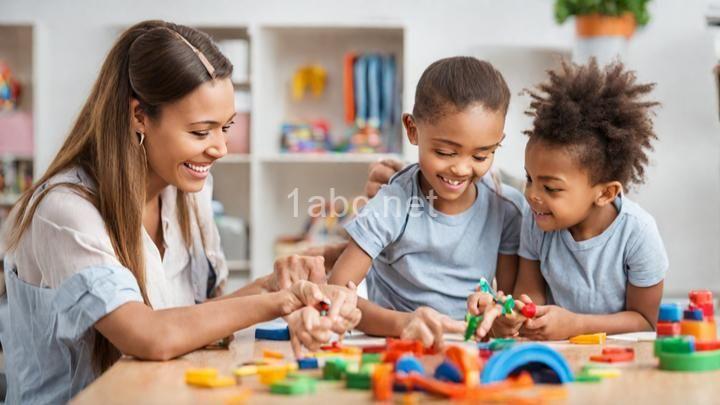 Introduction:
Hello and welcome to our blog! We are thrilled to have you here as we dive into an important topic - choosing a quality family child care provider. When it comes to the well-being and development of our children, it's essential to select a provider who can create a safe and stimulating environment. In this blog post, we will explore the key aspects that make a quality family child care provider stand out. So, let's get started!
Section 1: Safety First
Safety is of utmost importance when it comes to caring for children. A quality family child care provider understands this and takes extensive measures to ensure a safe environment for the little ones. From childproofing measures to emergency preparedness plans, every aspect is carefully considered.
Childproofing measures are implemented to prevent accidents and injuries. This may include securing cabinets, installing safety gates, and covering electrical outlets. Quality family child care providers also conduct regular safety inspections to identify and address any potential hazards.
Additionally, emergency preparedness plans are in place to handle unforeseen situations. Providers are trained in first aid and CPR, and they conduct regular drills with children to ensure everyone knows what to do in case of an emergency. These measures give parents peace of mind, knowing that their child is in a safe environment.
Section 2: Nurturing and Engaging Activities
Children thrive in environments that offer stimulating activities that promote their growth and development. Quality family child care providers understand this and strive to create an engaging atmosphere for the children in their care.
Arts and crafts projects are a popular activity that allows children to express their creativity. From finger painting to collages, these projects encourage imagination and fine motor skills development. Outdoor playtime is also essential for children to explore, engage with nature, and develop their gross motor skills.
Storytelling sessions are another fantastic way to captivate children's attention and foster their love for books and language. Providers may read stories aloud, encouraging interaction and imagination. Sensory exploration activities, such as playing with sand or water, provide children with opportunities to engage their senses and discover the world around them.
Section 3: Nutritious Meals and Snacks
Proper nutrition is crucial for the healthy development of children. Quality family child care providers recognize this and prioritize offering nutritious meals and snacks to the children under their care.
These providers ensure that children's dietary needs are met by following dietary guidelines. They offer a variety of fruits, vegetables, whole grains, and proteins to ensure a well-balanced diet. Additionally, they take into account any special dietary needs or allergies that children may have, accommodating them with alternative options.
Meal and snack times are also seen as opportunities for children to develop healthy eating habits. Providers encourage children to try new foods, promote table manners, and create a positive and enjoyable dining experience.
Section 4: Individualized Attention and Support
Every child is unique, with their own set of needs, interests, and abilities. Quality family child care providers understand this and strive to provide individualized attention and support to each child.
Open communication with parents/guardians is the foundation of creating personalized experiences for children. Providers actively engage with parents to understand their child's specific needs, preferences, and milestones. This collaboration allows for a holistic approach to care, ensuring that every child's individuality is embraced.
Understanding and respecting each child's unique needs, interests, and abilities is at the core of a quality family child care provider's philosophy. They create an environment that nurtures and supports each child's growth and development. Whether it's offering extra guidance for a child who needs it or providing additional challenges for a child who is excelling, every child receives the attention they deserve.
Conclusion:
Choosing a quality family child care provider is a decision that requires careful consideration. By prioritizing safety, stimulation, nutrition, and individualized attention, these providers create an environment that fosters the well-being and development of children. We hope this blog post has shed light on the key aspects to look for when selecting a provider.
Remember, take your time in researching potential providers, visit their facilities, and have open and honest conversations with them. Your child deserves excellent care, and by choosing a quality family child care provider, you are setting them up for a bright future.
FREQUENTLY ASKED QUESTIONS
What qualifications should I look for in a quality family child care provider?
When searching for a quality family child care provider, there are several qualifications you should consider. Firstly, ensure that the provider is licensed and certified. This ensures that they meet the necessary standards and regulations set by the relevant authorities. Secondly, look for providers who have experience and expertise in working with children. They should have a solid understanding of child development, age-appropriate activities, and positive discipline techniques.
Additionally, it is important to assess the provider's communication skills. They should be able to effectively communicate with both children and parents, keeping you informed about your child's progress, daily activities, and any concerns that may arise.
A quality provider should also prioritize the safety and well-being of the children in their care. They should have proper safety measures in place, such as childproofing the environment, maintaining cleanliness, and implementing emergency procedures.
Furthermore, consider the provider's ability to create a nurturing and stimulating environment. Look for evidence of age-appropriate toys, books, and activities that promote learning and development.
Lastly, consider the provider's reputation and references. Seek feedback from other parents who have used their services to get a sense of their reliability, professionalism, and overall satisfaction.
Remember, finding the right family child care provider is an important decision, so take your time, ask questions, and trust your instincts.
How do I know if a family child care provider prioritizes safety?
When evaluating a family child care provider, there are several indicators that can help you determine if safety is a priority. Here are a few things to look for:
Licensing and Accreditation: Check if the provider is licensed by the appropriate regulatory agency and if they have any additional accreditations. This shows that they meet certain safety standards and have undergone inspections.

Safety Policies and Procedures: Inquire about the provider's safety policies and procedures. A reputable provider will have clear guidelines in place for things like emergency preparedness, medication administration, and child supervision.

Childproofing: Take note of the environment when you visit the provider's facility. Look for safety measures such as outlet covers, cabinet locks, and secure stair gates. These precautions demonstrate a commitment to creating a safe space for children.

Staff Training: Ask about the provider's staff training and qualifications. It's important to ensure that all caregivers are trained in CPR, first aid, and child abuse prevention. Ongoing professional development shows a dedication to maintaining a safe and informed environment.

Communication: A provider who prioritizes safety will have open and transparent communication with parents. They should be willing to discuss safety concerns, incidents, and any changes to policies or procedures.
Remember, trust your instincts and observe how the provider interacts with the children in their care. If you have any doubts or concerns about safety, it's important to address them directly with the provider.
How can I ensure that my child will be engaged and stimulated in a family child care setting?
To ensure that your child will be engaged and stimulated in a family child care setting, there are a few things you can do:
Choose a caregiver who prioritizes engagement: When selecting a family child care provider, look for someone who understands the importance of engaging children in stimulating activities. Ask about their approach to play and learning and inquire about the types of activities they offer.

Communicate your child's interests and needs: Talk to the caregiver about your child's interests, strengths, and any specific needs they may have. This will help the caregiver tailor their activities to your child's individual preferences, ensuring they stay engaged and motivated.

Provide open-ended toys and materials: Open-ended toys, such as blocks, art supplies, and pretend play items, encourage creativity and problem-solving. Make sure the caregiver has a variety of materials available for your child to explore and experiment with.

Encourage outdoor play and exploration: Outdoor play is crucial for a child's development and keeps them engaged with the environment. Find out if the family child care setting has a safe outdoor space where your child can run, climb, and discover nature.

Regularly communicate with the caregiver: Establish a good line of communication with the caregiver to stay informed about your child's experiences and activities. This will allow you to provide feedback and suggest new ideas to keep your child engaged.
Remember, every child is unique, so it's important to work closely with the family child care provider to create an environment that promotes engagement and stimulation for your child.
What is the caregiver-to-child ratio in a quality family child care setting?
In a quality family child care setting, the caregiver-to-child ratio refers to the number of caregivers assigned to a specific number of children. The specific ratio can vary depending on the age of the children and the licensing regulations of the state or country.Typically, in a quality family child care setting, the caregiver-to-child ratio is designed to ensure that each child receives adequate attention, supervision, and care. This is important for creating a safe and nurturing environment for the children.
For infants and toddlers, the caregiver-to-child ratio is usually lower to provide more individualized care. It is common to have a ratio of 1 caregiver for every 3-4 infants or toddlers. This allows the caregiver to closely monitor and meet the needs of each child.
For older children, such as preschoolers and school-age children, the caregiver-to-child ratio may be slightly higher. A common ratio for this age group is 1 caregiver for every 6-8 children. This still allows for adequate supervision and attention, while also encouraging social interaction and independence among the children.
It's important to note that these ratios are just general guidelines and may vary based on local regulations and the specific circumstances of each family child care setting. The goal is always to prioritize the well-being and safety of the children while providing a nurturing and enriching environment.
Keywords:
how do you create a safe environment in childcare, how to create a safe environment for a child, creating and maintaining a safe and healthy child care setting essay, why is it important for a child to have a safe environment, what is a safe environment for a child, creating a safe environment for infants and toddlers, child care environment examples, stimulating environment for child development